Are you searching for a property? Do you want to buy or rent an apartment or a house? Our atHome.lu portal can help you with your search!
Please note:
atHome.lu is only an ad publishing medium, our departments are therefore unable to provide information about the properties displayed on our portal.
The atHome.lu homepage allows you to perform your property search by filling in all your criteria, such as location, price, budget, surface area, number of rooms.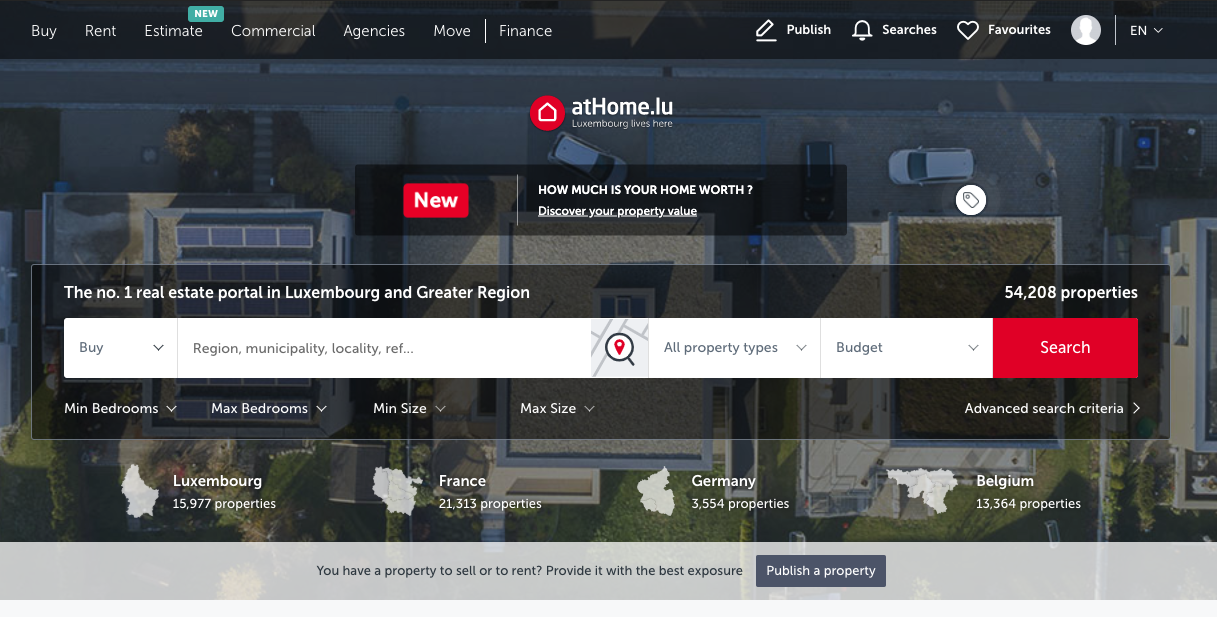 Once you have confirmed your search, a results page with a list of results that meet your criteria will then be displayed.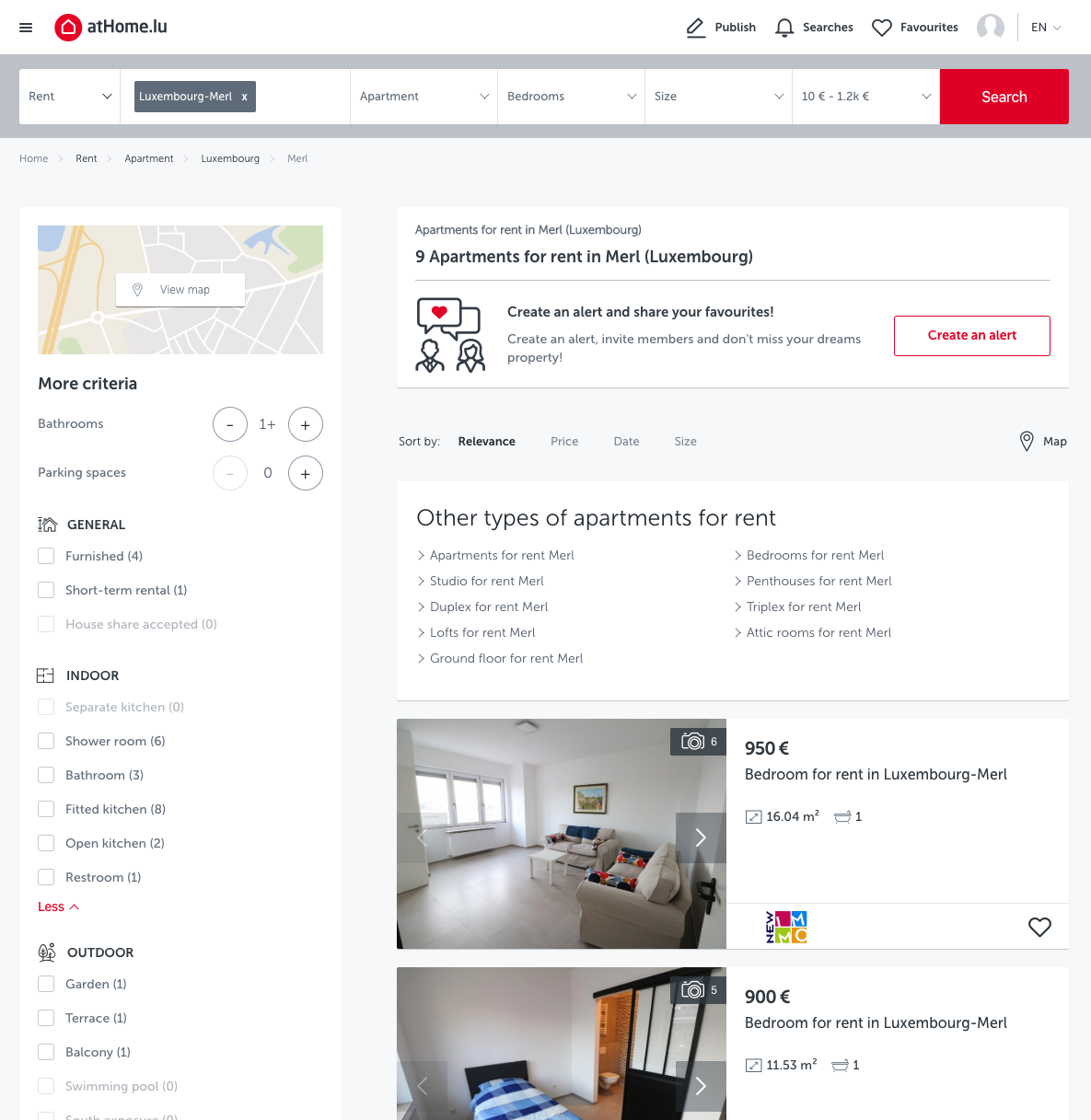 Your search criteria may be refined on this page (left-hand side), such as whether there are one or more garages, outdoor areas, etc.
Please fill in this form with as many details as possible to ensure ads meet your expectations more accurately.
Just click one of the ads in the list to see more information about it. This will take you to the ad details sheet, where you will find more information about the property.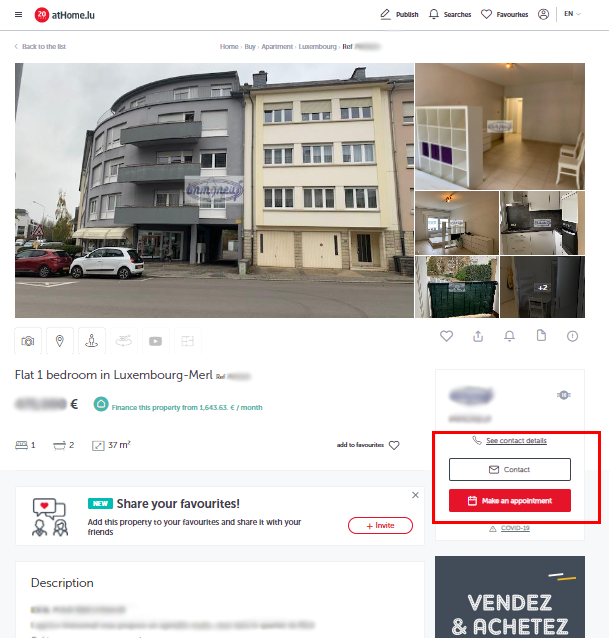 If you need more information about an ad or want to request a property viewing, you have 3 possibilities:
- By phone: you can directly call the agency/private person who published the advert, by clicking the "see contact details" button in the contact section on the right of the property details sheet.
- By Email: use the contact form by clicking the "contact" button. You can then send an email directly to the advertiser's email, by using text templates or by personalising your request.
- By clicking the "make an appointment" button, in order to ask to visit the property. You can choose the appointment type (on site or remote), as weel as your availability. The advertiser will then come back to you to make an appointment.
Don't forget to register for email notifications to receive new ads that meet your search criteria directly in your inbox.