Your email notifications may be managed at any time via your personal account.

Just click the "Searches" button in the top right-hand corner of the atHome.lu website to access this, then type in your username if you are not already signed in.
You will then be able to access your email notifications management page.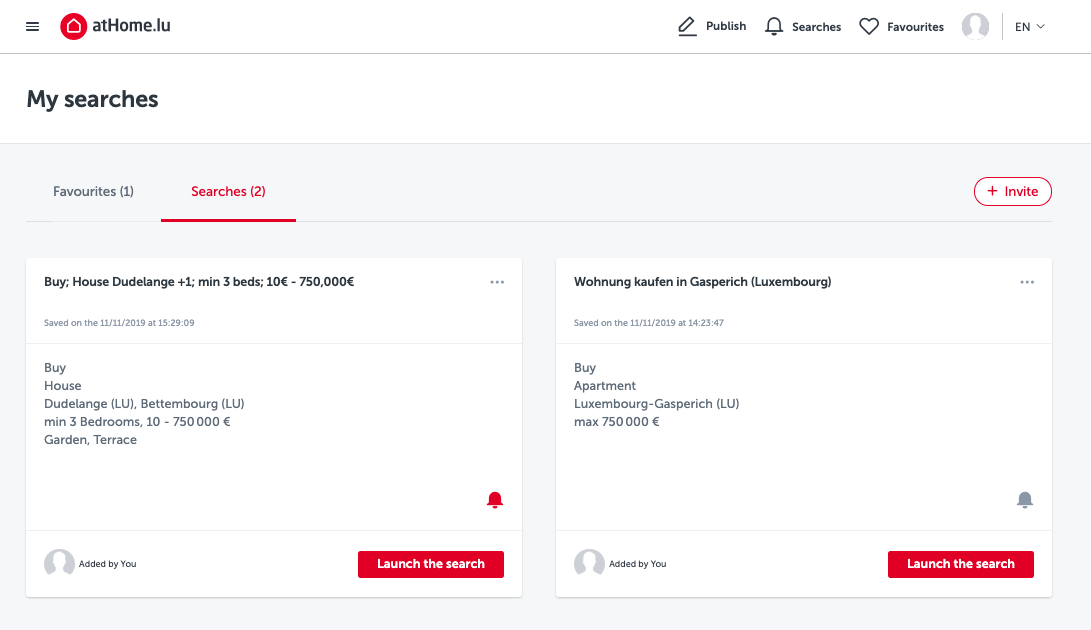 On this page, you can start searches according to your email notifications and immediately access properties that match your criteria.
You can also set up notifications and choose how to be notified when a new ad is published that matches your criteria.
Just click the

symbol to do this. When at least one notification is activated the symbol is red, it is grey when it is deactivated.
You can choose to be notified by email and/or by push notification (if you have our mobile application.)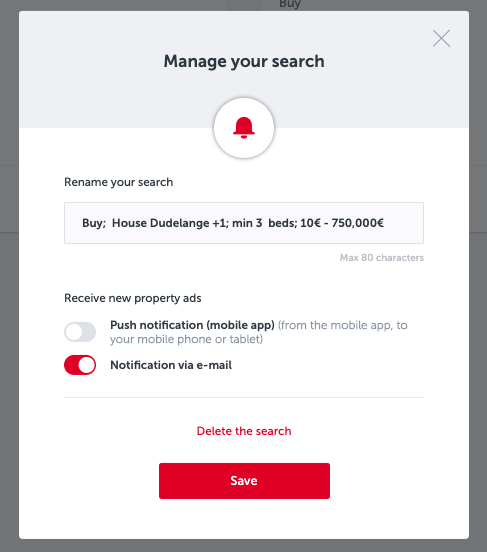 Please also refer to our article about creating an email notification, as well as deleting an email notification.