Our newsletters are supposed to reflect the realities of the real estate market and keep you regularly informed with articles about various real estate related themes.
However, if you want to stop receiving our newsletters please go on one of our previous emails and click the "Unsubscribe" link at the bottom of the email.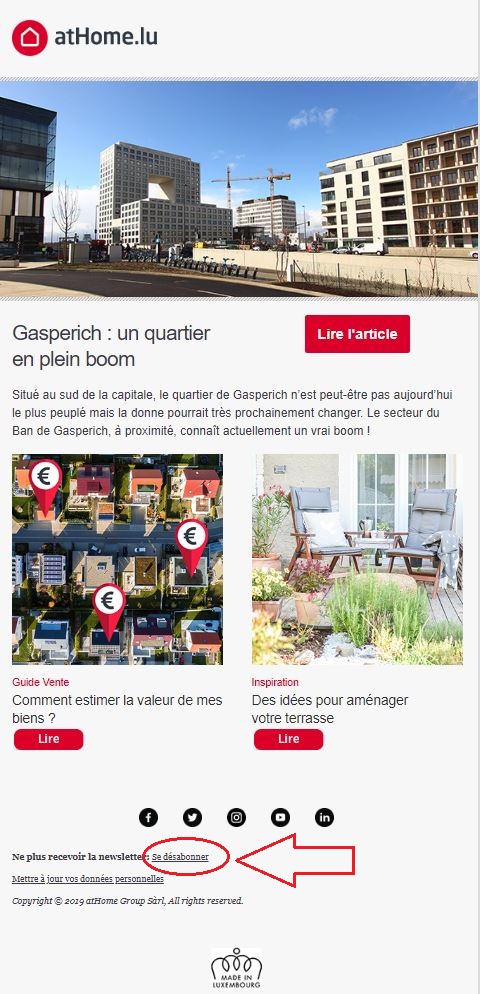 You will no longer receive emails from us.
If you have unsubscribed by mistake and wish to receive the latest real estate news again by email, please refer to this article about how to subscribe again.