If you see incorrect ads when you browse our website or results, please report them to atHome.lu.
Just click the "report error" button just above the ad, or the alert icon below the photos on the right.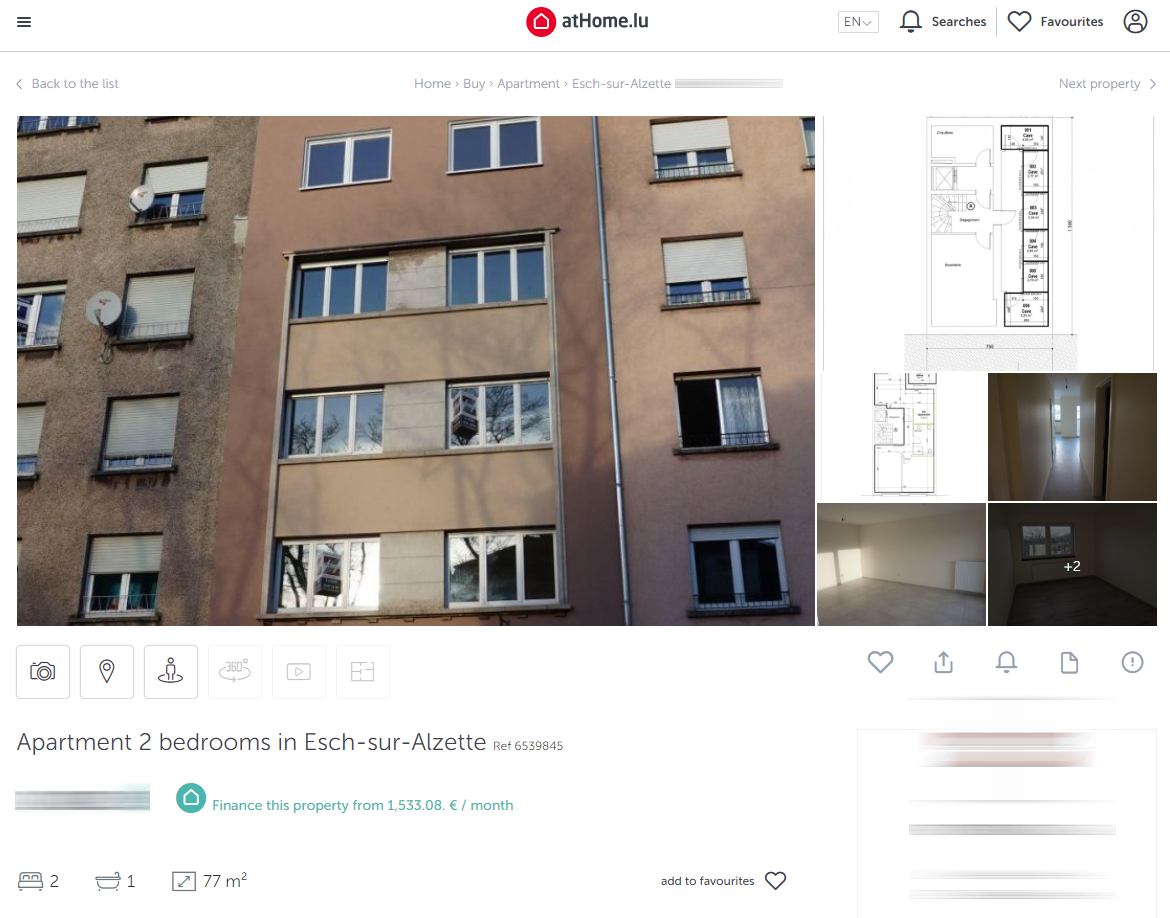 E.g.: Have you noticed an ad that states it has already been sold or let and want to report it? Only properties that are currently for sale or rent may be published on the atHome.lu portal.
Please complete the various fields on this page and select the type of error.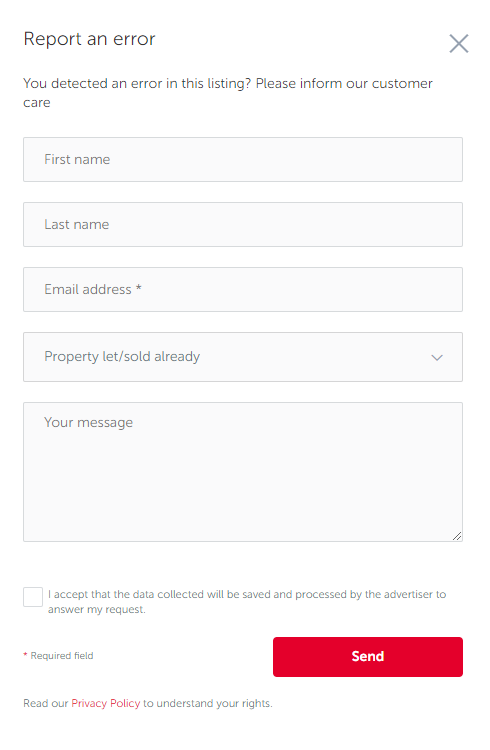 The atHome.lu customer service department will then receive your report. If the ad proves to be fraudulent it will be removed from the portal accordingly.