A personal account is created automatically with secure access when your ad is published on our atHome.lu portal.
Resetting your password
- Go to our Real Estate portal homepage, click the logo in the top right-hand corner of the page.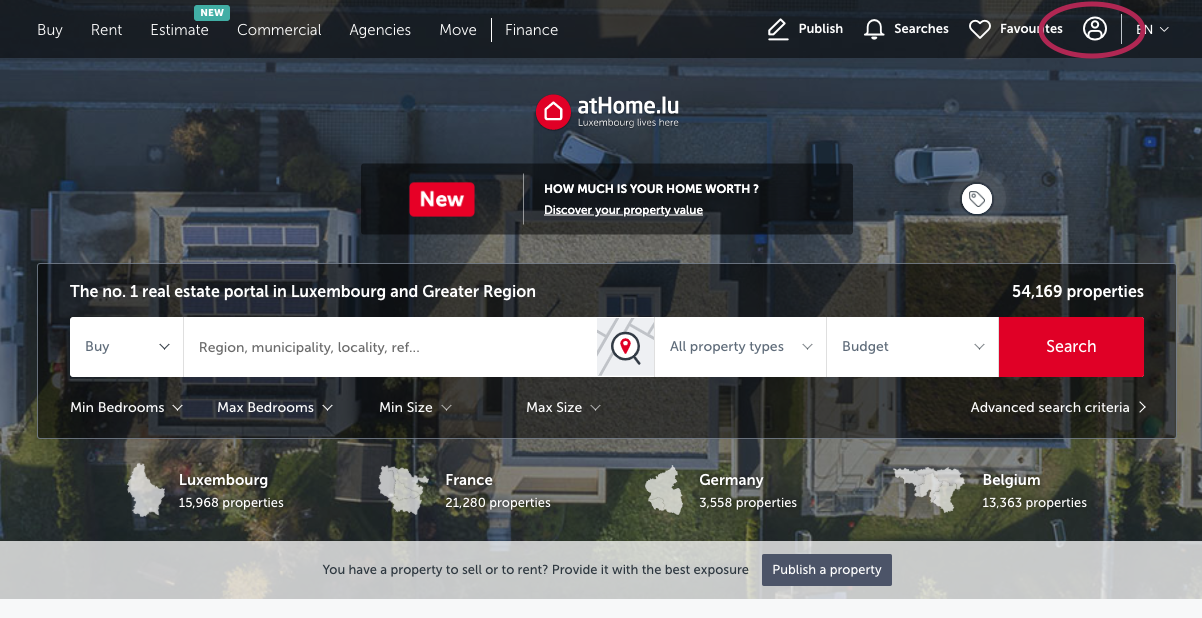 - Click "Forgot your password?"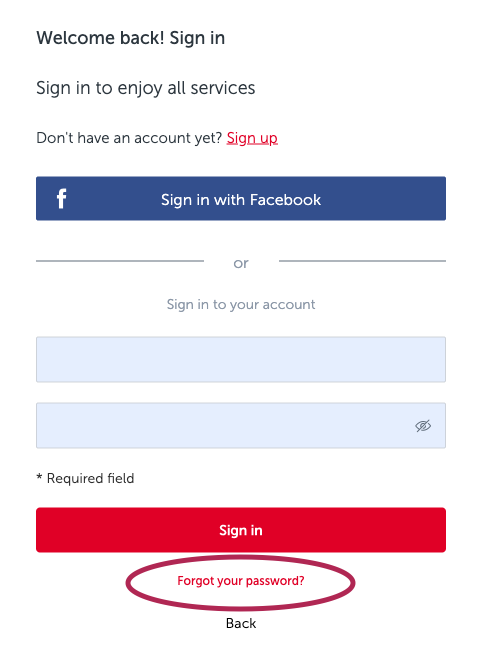 - A new window will open. Type in your email address and click the "Reset my password" button.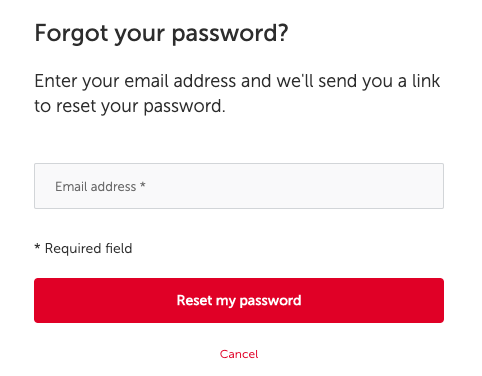 You will then be sent a link to choose a new password of at least 10 characters, one lower case letter, one uppercase letter, a number and a special character.